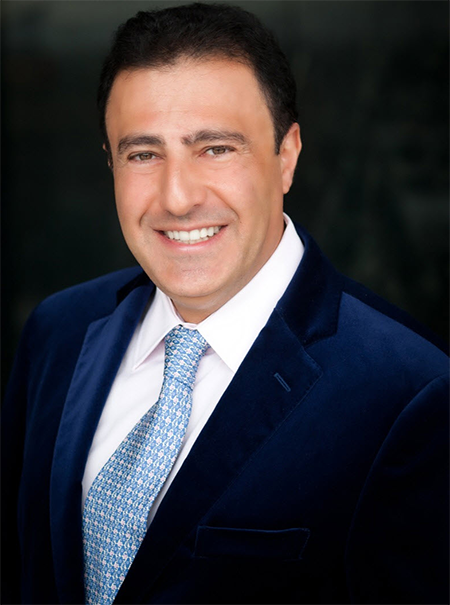 Farshad Moftakhar
Doctor of Dental Surgery
Farshad Moftakhar is a cosmetic dentistry specialist with over 20 years of experience in the field. Prior to receiving his DDS Degree from the University of Pacific in 1990, he earned his B.S. in Biology from UCLA in 1987. Since that time, Dr. Moftakhar received his Certification of Dental Implant Surgery in 1992 and has established and maintained cosmetic dental practices in Beverly Hills for over two decades. He is also a memeber of the Beverly Hills Academy of Dentistry.
Dr. Moftakhar has a broad range of specialties, including veneers and porcelain jackets, full mouth reconstruction, implant dentistry, and Invisalign. Complementing these areas of expertise, he also has garnered over 19 years of experience in Implant Placements over the course of his career.
Keeping with his commitment to the dental profession, Dr. Moftakhar remains an active volunteer for and advocate of Operation Smile, in addition to dedicating his time to the Children's Hospital, Big Sunday, and the Southern California Special Olympics.
When outside the office, Dr. Moftakhar enjoys racquetball, skiing, swimming, and spending time with his wife and three children.
Beverly Hills | Cosmetic Dentist | Teeth Whitening